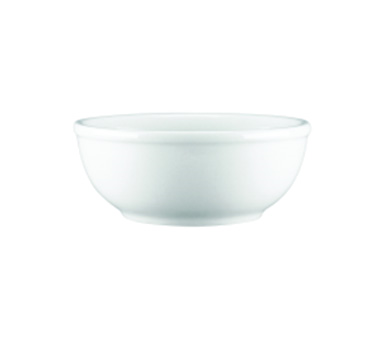 Palm Cereal Bowl 10 oz, 1Dz - 563951
SKU: 124083 |
Please note that when ordering from Newfoundland, items shipped from Nova Scotia may take an extra 7-10 business days to arrive.
Description
Specs
Additional Info
Description
Manufacturing Code: 563951
Cereal Bowl 10oz
Browne's Palm® series includes an extensive range of strong, well-crafted porcelain dinnerware at an affordable price.
Ideal for serving cereal, soup or desserts
Perfect for any establishment, from casual to upscale
Bright white color creates optimal contrast for an eye-catching appearance
Constructed of durable porcelain that has undergone a high-temperature bisque firing
Fully vitrified to resist moisture absorption
Oven safe up to 350 degrees Fahrenheit
Size: 5" Diam.
Shape: round
Material: porcelain
Color: white
Pattern: Palm
Sold by: 1 Dozen
Specs
No additional specifications found for this product.
Additional Info
No additional information found for this product.