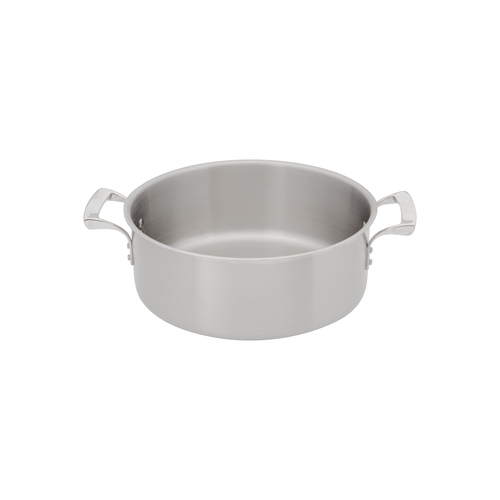 Thermalloy® Stainless Steel Brazier 15Qt - 5724014
SKU: 101680 |
Please note that when ordering from Newfoundland, items shipped from Nova Scotia may take an extra 7-10 business days to arrive.
Description
Specs
Additional Info
Description
Manufacturer Number: 5724014
Award Winning Thermalloy® Professional Cookware has many built in design features to offer outstanding performance, ease of use and added durability
This 15 quart Thermalloy® braising pot gives you versatile cooking possibilities. The dish is constructed of stainless steel for heavy duty use in commercial settings and will not easily scratch. The thick disk on the bottom of the pan helps spread heat evenly to reduce hot and cold spots. Since the handles stay cool, users are protected against burns while braising meat
Operates with gas/electric/ceramic/halogen/induction
Size: 14" diam. x 5-1/2"H
Handle:

Hollow core handles stay cool while cooking

Material: stainless steel with 1/4" aluminum core, natural finish
NSF

Sold by: Each
Cover 5724136 sold separately
Specs
No additional specifications found for this product.
Additional Info
No additional information found for this product.