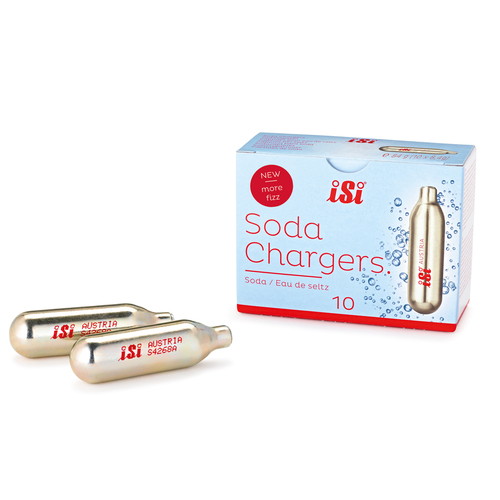 CO2 Soda Charger/Cartridge, 10Pk - 14
SKU: 121965 |
Please note that when ordering from Newfoundland, items shipped from Nova Scotia may take an extra 7-10 business days to arrive.
Description
Specs
Additional Info
Description
Manufacturer Number: 14
iSi®Professional CO2 Soda Charger/Cartridge for sparkling perfection the iSi soda charger are suitable for all soda equipment.
8.4 g pure CO2
Made of high-quality, recyclable steel
Individually weighed electronically - with filling guarantee
Sold by Unit: Box of 10 cartridges
Specs
No additional specifications found for this product.
Additional Info
No additional information found for this product.