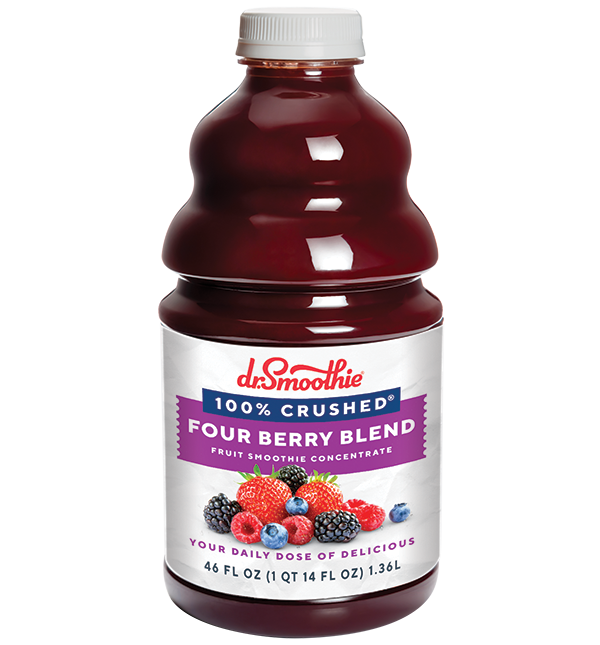 Dr. Smoothie, 100% Crushed® Four Berry , 46 oz - 353340
SKU: 134311 |
Please note that when ordering from Newfoundland, items shipped from Nova Scotia may take an extra 7-10 business days to arrive.
Description
Specs
Additional Info
Description
Manufacturer Number: 353340
Red and black raspberry up front, with a hint of strawberry. Blackberry and blueberry give the blend purple and dark berry notes. No sugar added whole fruit smoothie.
Our 100% Crushed smoothies are made with real, ripe fruits and vegetables to deliver creative flavor combinations inspired by nature.
Delicious tasting smoothies that you can feel good about serving
Carefully crafted and clean label, made with no artificial colors, no artificial flavors and no HFCS
Sweetened with fruit juices

Size: 46oz
Sold by: Each
Specs
No additional specifications found for this product.
Additional Info
No additional information found for this product.