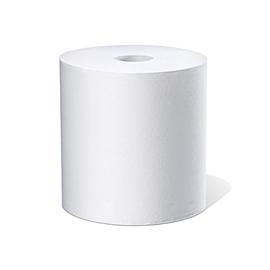 Embassy®² Supreme Paper Towel 600', 6/Cs - 1249
SKU: 104684 |
Do you want to learn more? Please email us or call us at 1-800-565-1216 to request pricing Why don't we show the price?
We understand it may cause inconveniences. Some manufacturers and brands have different rules about the way their products and prices are displayed.
Your privacy is our top priority. We'll send you the price and any information you request. We won't share your email with anyone.
Description
Specs
Additional Info
Description
Manufacturer Number: 1249
Embassy®² Supreme Thru-Air-Dried (TAD) Roll Towel
Best absorbency and hand drying efficiency
The Through-Air-Dry (TAD) manufacturing process results in faster water absorbency, drying hands more effectively reducing towel consumption
Dispensing strength reduces "wet tabs" and washroom litter
Superior performance results in higher customer satisfaction
Hand drying effectiveness maximizes personal protection from bacteria and germs
Roll Length 600 ft

Sold by Unit: Case of 

6 Rolls 
Specs
No additional specifications found for this product.
Additional Info
No additional information found for this product.