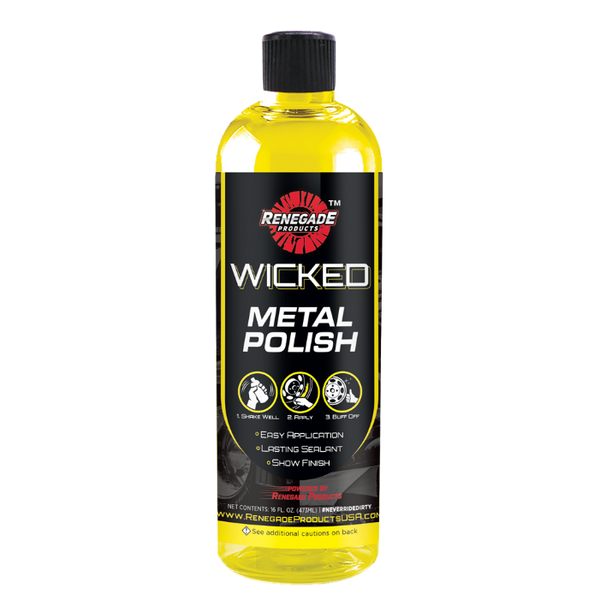 Wicked Metal Polish 16oz - 40-160
SKU: 123426 |
Please note that when ordering from Newfoundland, items shipped from Nova Scotia may take an extra 7-10 business days to arrive.
Description
Specs
Additional Info
Description
Manufacturing Code: 40-160
Bow down to the champion! Our most popular product crushes the competition by cutting oxidation faster, polishing brighter, and leaving the best finish money can buy. Easy on and easy off, it works on any metal you can name, including brass, copper, aluminum, stainless steel, silver and gold. It even works on hot wheels, so you can jump right in and get down to business. Why use anything else?
Fast acting, easy to use metal polish is designed to give the highest luster with the least amount of effort.
For use on all highly polished metals including aluminum, stainless steel, chrome, brass, silver and gold
Size: 16oz.
Sold by: Each
Specs
No additional specifications found for this product.
Additional Info
No additional information found for this product.