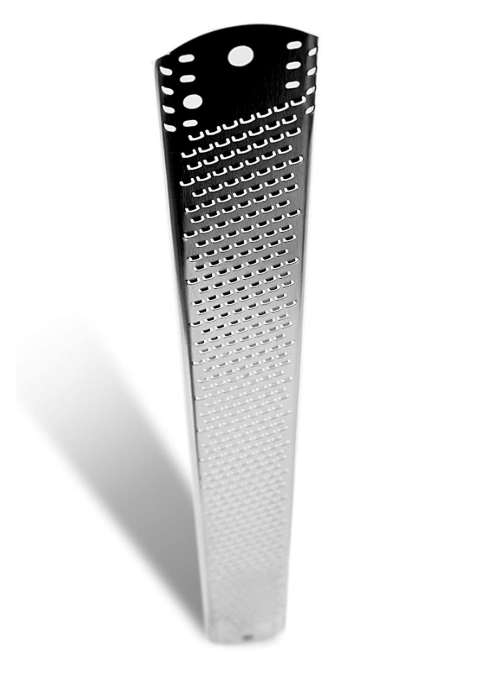 Microplane Premium 12" Stainless Steel Zester/Grater - 40001
SKU: 105283 |
Please note that when ordering from Newfoundland, items shipped from Nova Scotia may take an extra 7-10 business days to arrive.
Do you want to learn more? Please email us or call us at 1-800-565-1216 to request pricing Why don't we show the price?
We understand it may cause inconveniences. Some manufacturers and brands have different rules about the way their products and prices are displayed.
Your privacy is our top priority. We'll send you the price and any information you request. We won't share your email with anyone.
Description
Specs
Additional Info
Description
Manufacturer Number: 40001
Ultra sharp made in USA blades: Microplane uses photo-etched technology to make ultra sharp grating blades right here in America
Zest citrus: the blade is designed with a specific tooth set that takes the flavorful rind directly off the citrus fruit
Grate cheese: grate parmesan into fluffy mounds that melt quickly and look beautiful when treating yourself of family to rustic bowls of pasta. Sprinkle fresh parmesan over eggs
Surgical grade stainless steel: this material stays rust-free and maintains sharpness over time. True stainless steel is magnetic
Dishwasher safe: the tool is easy to clean
Size: 12"
Sold by Unit: Each
Specs
No additional specifications found for this product.
Additional Info
No additional information found for this product.