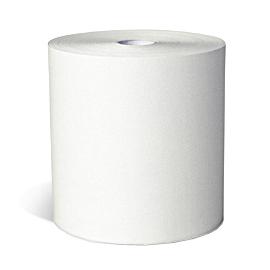 White Swan®² Long Roll Paper Towel 800', 6/Cs - 1959
SKU: 104686 |
Do you want to learn more? Please email us or call us at 1-800-565-1216 to request pricing Why don't we show the price?
We understand it may cause inconveniences. Some manufacturers and brands have different rules about the way their products and prices are displayed.
Your privacy is our top priority. We'll send you the price and any information you request. We won't share your email with anyone.
Description
Specs
Additional Info
Description
Manufacturer Number: 01959
Good absorbency and hand drying efficiency in a roll towel
Long Roll Towels reduce labour costs associated with refill trips
White Swan® - dependability and softness-without compromise
Made with 100% recycled fibre and at least 88% post-consumer content
CFIA Certified
Roll Length 800 ft

Sold by Unit: Case of 

6 Rolls 
Specs
No additional specifications found for this product.
Additional Info
No additional information found for this product.