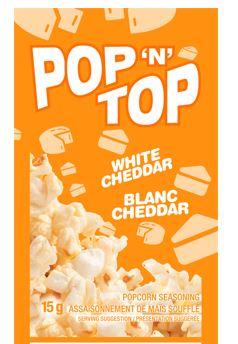 Pop n Top Snack Seasoning, White Cheddar 50/Pkg - 367138
SKU: 130807 |
Description
Specs
Additional Info
Description
Manufacturer Number: 367138 (367100)
The legendary movie theatre treat, Pop n Top is now available for you to have at home!.
Shake it on popcorn, dust it on wings or sprinkle it on a baked potato.
Flavour: White Cheddar
Size: 15 gram pouches
The package contains 50 individually-sealed single-serving pouches.

Specs
No additional specifications found for this product.
Additional Info
No additional information found for this product.