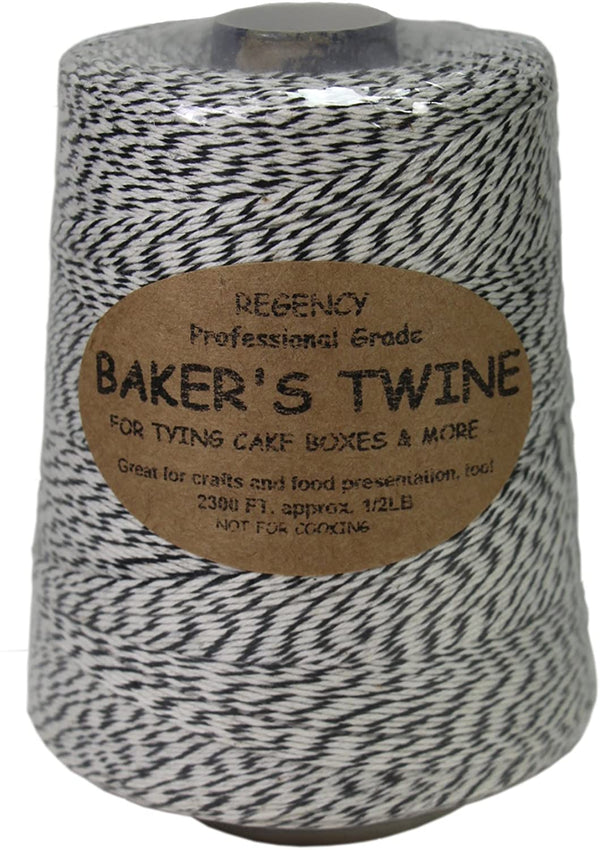 Bakers Twine 1/2lb Cone – RW-1627BK
SKU: 135556 |
Please note that when ordering from Newfoundland, items shipped from Nova Scotia may take an extra 7-10 business days to arrive.
Description
Specs
Additional Info
Description
Manufacturer Number: RW-1627BK
Cotton Bakers Twine, Black and White
1/2-Pound cone
Made of 75 percent cotton and 25 percent polyester
Use to tie pastry boxes
Specially designed to break by hand
Decorative for tying silver wear, scrapbooking, stationary
Sold by Unit: Each
Specs
No additional specifications found for this product.
Additional Info
No additional information found for this product.