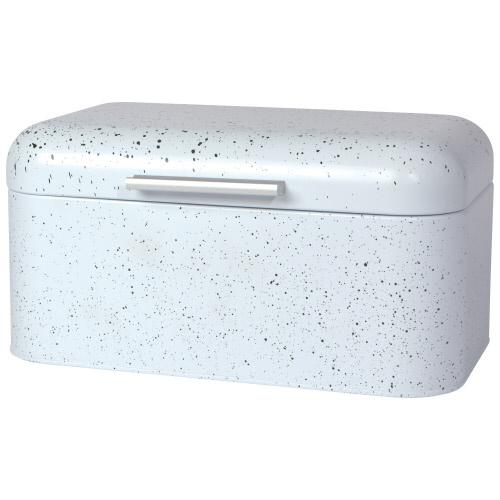 Bread Bin Small, White Speckle – 5003008
SKU: 134804 |
Please note that when ordering from Newfoundland, items shipped from Nova Scotia may take an extra 7-10 business days to arrive.
Description
Specs
Additional Info
Description
Manufacturer Number: 5003008
Metal bread bins provide a home for buns, baguettes and bagels alike. The lid swings up easily, and small holes in the back allow air to circulate.
Powder-Coated Steel
Size: 12" x 7" x 6-1/2"H
Hand wash only
Sold by: Each
Specs
No additional specifications found for this product.
Additional Info
No additional information found for this product.