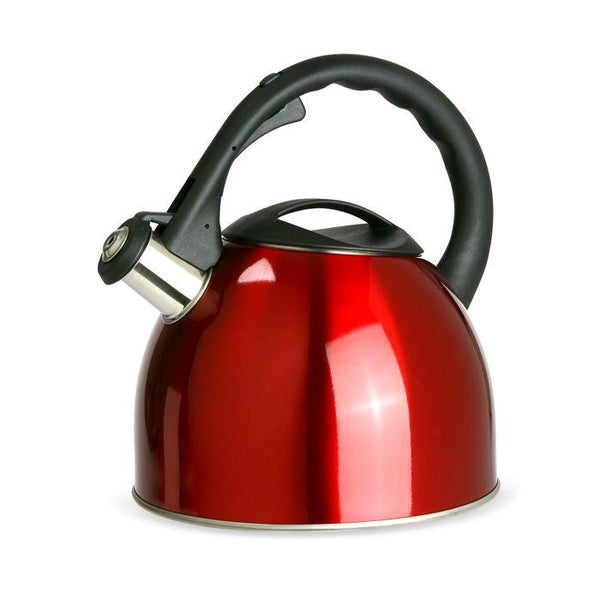 Whistling Tea Kettle, Red – 5624
SKU: 907334 |
Please note that when ordering from Newfoundland, items shipped from Nova Scotia may take an extra 7-10 business days to arrive.
Description
Specs
Additional Info
Description
Manufacturing Code: 5624
A stylish addition to your kitchen, tea kettle with it's classic whistling alerts you when the water is boiling and it's tea time.
Constructed of stainless steel with an encapsulated base.
Colour: Beautiful glossy red.
Easy lock/release whistling spout.
Stay cool handle.
Hand washing recommended.
Size: 9" x 8-1/2"
Capacity: 2.75Qt
Sold by Unit: Each
Specs
No additional specifications found for this product.
Additional Info
No additional information found for this product.