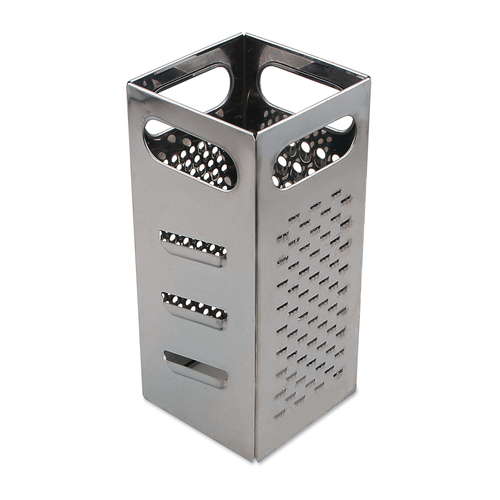 Grater, 4 Sided – 5753300
SKU: 101675 |
Please note that when ordering from Newfoundland, items shipped from Nova Scotia may take an extra 7-10 business days to arrive.
Description
Specs
Additional Info
Description
Manufacturer Number: 5753300
This grater has 4 sides to make quick work of your meal prep. Not just for grating cheese, this grater can thinly slice raw vegetable, zest fruit or hard cheese, shred veggies and so much more.
Size: 4" x 4" x 9"H
4 surfaces: coarse and medium shredder, slicer, and julienne cuts
Material: Stainless Steel
Sold by: Each
Specs
No additional specifications found for this product.
Additional Info
No additional information found for this product.