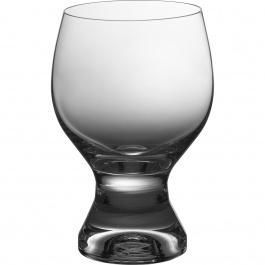 Gina Wine Glass 8-1/2oz – 4902063
SKU: 135188 |
Please note that when ordering from Newfoundland, items shipped from Nova Scotia may take an extra 7-10 business days to arrive.
Description
Specs
Additional Info
Description
Manufacturer Number: 4902063
Gina 8-1/2oz Wine Glass by Trudeau. This glass is specially designed to fully appreciate different types of drinks with its unique shape.
Material: Crystalline - Plain Crystal glass
Size: 3-1/4" diam. x 4-3/4"H
Capacity: 8-1/2oz
Sold by Unit: Each
Specs
No additional specifications found for this product.
Additional Info
No additional information found for this product.