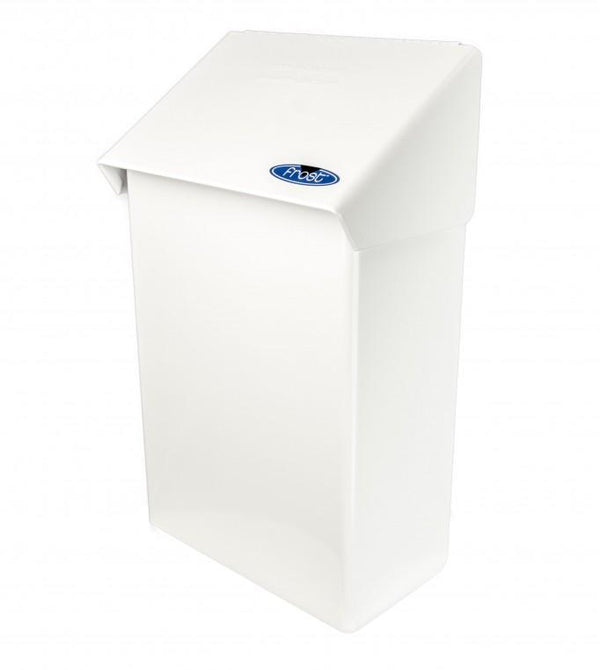 Sanitary Napkin Disposal Unit - 620
SKU: 103357 |
Please note that when ordering from Newfoundland, items shipped from Nova Scotia may take an extra 7-10 business days to arrive.
Description
Specs
Additional Info
Description
Manufacturer Number: 620
Economical surface mounted unit provides flexible mounting and ease of maintenance for partition panel systems or any type of wall construction.
Pivoting self-closing lid.  French/English napkin disposal label is embossed on lid.  Pivoting door utilizes full length piano hinge.
Materials: All welded steel construction (22 gauge).
Capacity: 6 litres / 1.6 US gallons
Weight: 3.75 lbs. (1.7 kg.)
Dimensions: 8″W (20.3) x 13-1/4″H (33.6) x 4-1/2″D (11.4).
Napkin Disposal Bags 3015 sold separately
Specs
No additional specifications found for this product.
Additional Info
No additional information found for this product.