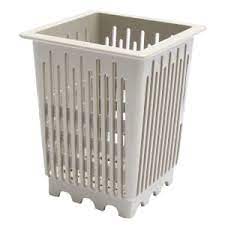 Portion Cup for Frymaster Pasta Magic – 8030018
SKU: 108306 |
Please note that when ordering from Newfoundland, items shipped from Nova Scotia may take an extra 7-10 business days to arrive.
Description
Specs
Additional Info
Description
Manufacturer Number: 8030018
The Frymaster Pasta Magic individual pasta portion cup is useful in applications where small portions of pasta are cooked. It contains pasta in a pot where it may be cooked with other items simultaneously.
Holds an individual portion of pasta
Ensures uniform portion size
Individual Pasta Portion Cup, 4" x 4" x 4-3/8"
Sold by Unit: Each
Specs
No additional specifications found for this product.
Additional Info
No additional information found for this product.