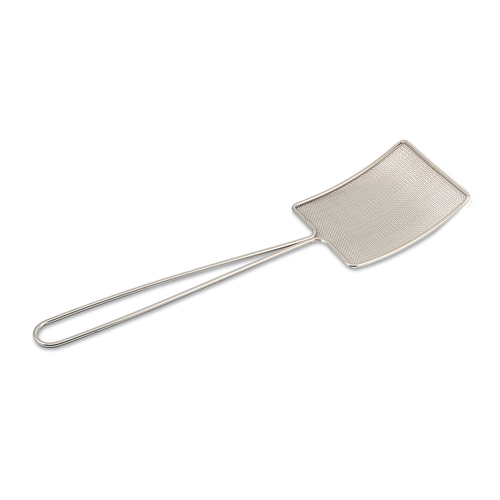 Skimmer 6", Fine Mesh, Square - 997
SKU: 900939 |
Please note that when ordering from Newfoundland, items shipped from Nova Scotia may take an extra 7-10 business days to arrive.
Description
Specs
Additional Info
Description
Manufacturer Number: 997
Square Skimmer
Ideal for all of your daily cooking and frying needs. Works perfectly with all commercial or industrial fryers, large stock pots and deep fryers. Easy to clean surface. Nickel-plated metal design. Consists of a fine mesh strainer design perfect for all size particles. Durable construction with a convenient hanging hole on handle.
Size: 5" x 6" x 11-1/2"L
Square - Fine Mesh
One-piece handle is low-heat transferring
Nickel-plated
Sold by: Each
Specs
No additional specifications found for this product.
Additional Info
No additional information found for this product.